Wedding Photography by Boulder photographer Daniel Hirsh
What to Expect:  I create a stress free experience by being both professional and fun (if not a little too excited at times), coming up with creative ideas from years of experience and education, and stepping in to gently direct when needed.
So what is it like to work with me at West End Photography?   I approach each wedding as a photojournalism assignment – to honestly tell your story, to capture the essence of the people and their emotions, and to preserve the real moments of your day as they unfold. We will be behind the scenes for most of the day so you really won't even know we are there. When you do, it will be a fun and natural experience for you and your guests.  We love what we do and it is infectious, setting the tone for your entire day.  With special attention given before the wedding to the day's details, we won't miss a moment and we will make sure the day is as stress free as possible. I believe that wedding day photography is just the beginning of our commitment to our clients. So you can expect not only great photography but great service too.
"Daniel and Victor defied words! They shot our wedding yesterday and literally blew everyone's minds. Their talents go beyond what you see in the photos…two brilliant guys. If you are in need of anything photo related, you'd be a sucker to give your business to anyone else!"
– Love Jordan and Matt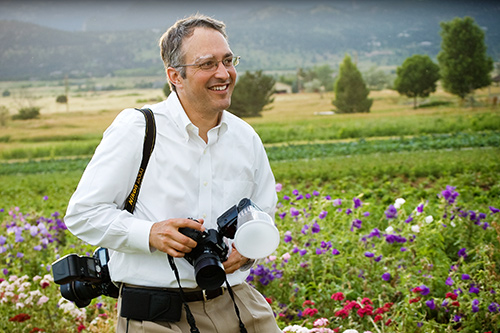 Investment:  When you hire West End Photography your wedding will be photographed by myself and a talented second photographer. West End Photography wedding services are customized to fit your individual needs.  Wedding Collections start at $2000 and include 6 hours of coverage with me, an assistant, a private web site, and the edited digital files.   Please contact me for a complete price list and availability.  We cater to all weddings at any destination, nothing is too big or too small so don't hesitate to call if you are having a smaller wedding.  Although I mostly shoot digital, I learned on film and still love the look of real film.  I offer real film as an add on to your wedding collection.  My passport is current and I'me available for destination weddings outside Colorado and the U.S.  For destination weddings I charge travel and expenses plus the wedding package prices.
Since each wedding is unique, please call or make an appointment to visit our studio and discuss the details of your wedding. This will give us a chance to determine exactly what your needs are and to develop a collection that fits you and your wedding. I'me only available for a limited number of weddings each year to give each wedding the care it deserves so please contact me today to check availability, pricing, and to schedule a complimentary wedding consultation.
Wedding Albums:  Our wedding albums are artistic and unique. Each photo in the album is retouched to remove blemishes, glass glare, etc. You can expect a spectacular documentary of your wedding day. Our contemporary, artistic, archival wedding books from companies like Seldex, Leather Craftsmen, Miller's, and Asuka Books are only available to professional photography studios.  Professional album design and layout can be the difference between displaying photographs and telling a story.  We have the tools and professional resources to give your wedding story the pedestal it deserves. (Our clients couldn't be happier!)
I've shot weddings throughout Colorado including Aspen, Breckenridge, Crested Butte, Vail, Winter Park, and of course Denver and Boulder.  Whether your wedding is outdoors in the mountains of Aspen or inside at a Denver hotel ball room, we have the experience and talent to make you look and feel fabulous.